Team rosters revealed
May 13th, 2012 | By
Tails
| Category:
Featured Article
,
Tails
0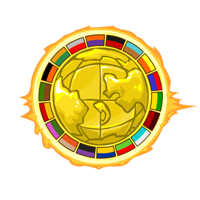 Five teams have announced changes to their rosters in the lead up to this years Altador Cup.
Team Altador announced it traded off right defender Timu with Team Shenkuu's right forward Foltaggio.
"This has changed our team formation from 1+3 to 2+2," Altador team captain "Trapper" Remis said, "we are hoping this will give us the extra firepower needed to get off the bottom of the ladder.
"We cannot keep using the excuse that we are rusty after 1,000 years slumber in the seventh tourney.
"Timu went to Shenkuu for a spiritual meditation journey and fell in love with the land. When she came back, she pleaded to our management to negotiate a trade.
"Team Shenkuu seemed more than happy to accept Timu into their team. We wish Timu all the best in Team Shenkuu."
Team Shenkuu captain Mirsha Grelinek said she is a little bit over-pleased with the trade.
"This makes me the only forward on the team and all the limelight will be on me," she said, "Personally, I hope our new 1+3 formation will stop goals getting scored against us, and we will return to the glory that we once had.
"Foltaggio blamed himself for our fall in the standings, and when Team Altador offered to negotiate a trade, he jumped at the opportunity.
"He said he felt being on Team Altador would get the pressure to succeed off his shoulders because they seem to be a very relaxed team… Plus he would get free slushies. It was really a win-win for all parties involved."
Team Brightvale and Team Roo Island have also announced a trade in their rosters, with a Roo Island's right defender Gordo Gunnels traded with Brightvale's team captain and left defender, "Squeaky" Tressif.
"Squeaky" Tressif said he decided it was time expand his horizons and learn other team's playing styles.
"First, we tried to negotiate a trade with Team Lost Desert, we have a close relationship with that team, but the team was too close-knit to give up any of their teammates.
"Then we went to Roo Island. Lilo Blumario, Fenny Vail and Jair Tollet stated they did not want to change teams, but Gordo Gunnels jumped at the opportunity."
A representative Brightvale team management said the trade of Tressif with Gunnels went better than expected. Now the team has a skeith and a grarrl, we are sure the size of the two players will help us rise in the standings.
Roo Island team management said it is thrilled to have "Squeaky" Tressif on the team.
"Someone with that much knowledge and experience will no doubt be an asset to the team."
Gordo Gunnels said "I like Brightvale. Brightvale is smart and has lots of food. Maybe I can get lots of food too… Oh, and learn a thing or two while I'm there."
The final change in the team rosters was the announcement that Mystery Island's star forward Bertie Shurtz has retired.
"I love my team," Ms Shurtz said, "but my life must come first.
"I am very excited to announce that over the off-season, I got married, and I am now expecting my first child.
"My replacement is a highly skilled young man, and he's also quite handsome (And ripped with muscles), I'm 100 per cent sure he will be a hit with the fans. Especially the ladies."